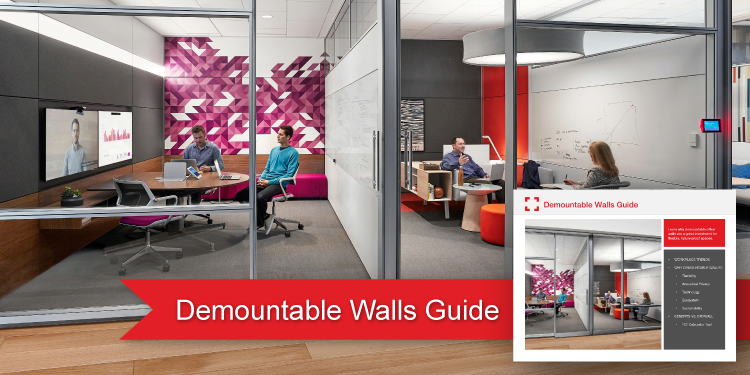 Advance your ROI with Demountable Walls.
As business needs continue to change, your space needs to keep up. Traditional demo and construction is not the only solution!
Did you know that movable wall systems cost significantly less than traditional construction over their lifespan? They also depreciate over 7 years (instead of 39) and do not disrupt employee productivity during installation and reconfiguration.
Learn how to advance your workplace ROI with demountable walls:
Explore current workplace trends
Understand why demountable walls are becoming more and more popular
Compare the benefits vs. traditional drywall
Download the Demountable Walls Guide now!