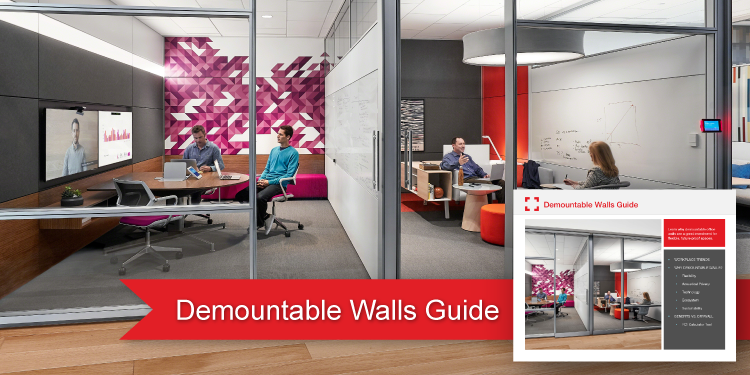 Create a flexible ecosystem of spaces with demountable walls.
As business needs continue to change, your space needs to keep up.
Movable walls help to create a flexible ecosystem of zones to support employee wellbeing and foster engagement. Open collaborative settings promote conversation and brainstorming, but private and semi-private heads-down spaces are also needed to support focus and rejuvenation.
In addition, movable walls cost significantly less than traditional construction over their lifespan!
Learn why demountable walls are a smart solution:
Explore current workplace trends
Understand why demountable walls are becoming more and more popular
Compare the benefits and ROI vs. traditional drywall
Download the Demountable Walls Guide now!