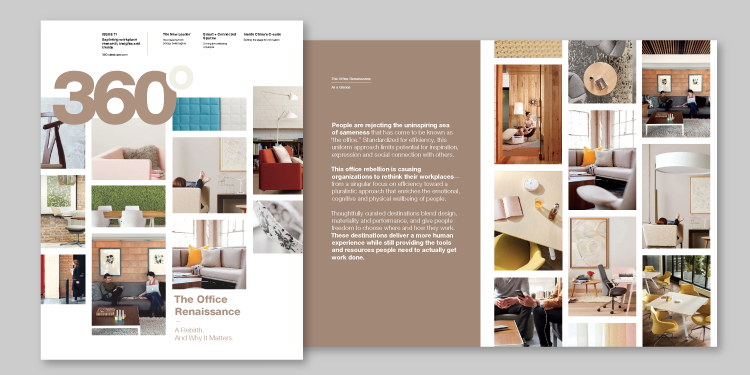 People are looking for innovative and inspiring workspaces that support employee wellbeing—emotionally, physically and intellectually.
They are looking for authentic and collaborative spaces that provide autonomy to choose how and where to work. Organizations are listening and responding by creating destinations—thoughtfully curated spaces where people want to work.
For years, many have predicted the death of the office—mobile technology allows us to work anywhere, so why do we need an office at all? Yet as the world becomes increasingly more complex, the places we work have never been more relevant.
Work is a social activity and people need places to come together to solve problems. The office isn't going away—it's in the midst of a renaissance, where workplaces are becoming something fundamentally different.
Download your copy to see how the office is transforming.