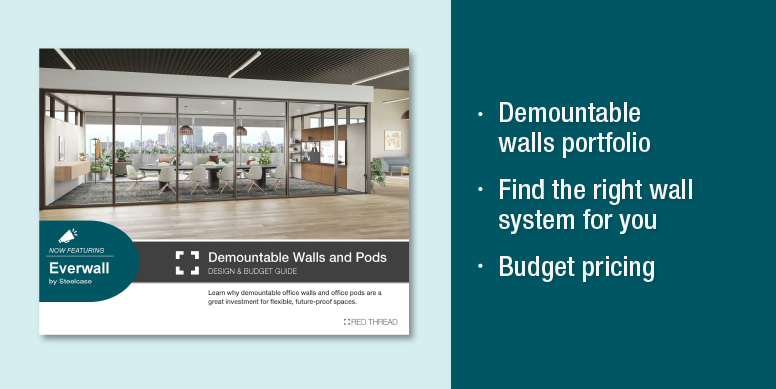 ***Now featuring Everwall by Steelcase!***
Steelcase's portfolio of glass wall systems offer a range of options to create flexible and affordable enclosed settings within your floor plan.
When you are investing in demountable office partitions, it is important to understand the many options available, as well as how to budget properly during the early planning stages of your project.
In this guide, you will learn how to choose a wall system based on soundproofing, aesthetics and technology integration. Compare Steelcase's demountable glass partitions to make the right choice for your space.
Drop-in work pods by Orangebox and HushOffice add additional privacy within the open plan, creating office phone booths and meeting pods.
Use this guide to:
Learn about the key benefits of glass office walls
Choose the right wall system for you
Explore Steelcase modular office walls with budget pricing, features and advantages

Privacy Wall
LiteScale
V.I.A.
Everwall

Compare office pods