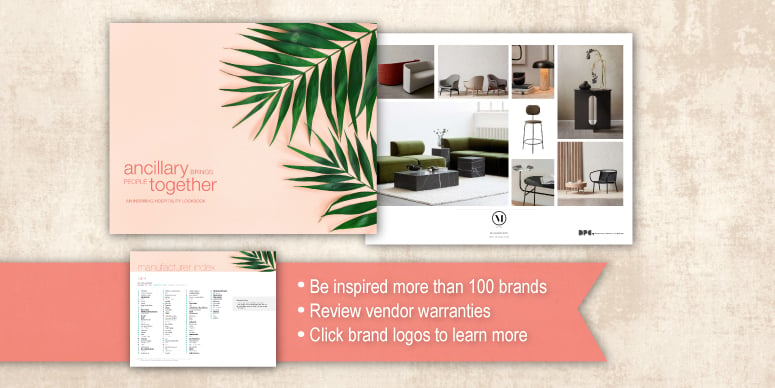 Designing for hospitality is about creating an experience.
It's about bringing the comforts of home, encouraging connections, and supporting today's need for remote work. It's about translating your brand into physical form through a curated collection of modern pieces with interesting materials, unique details and local flavor.
Our Hospitality Lookbook makes it easy to explore ancillary furniture and accessories for lobbies, reception areas, and amenity spaces.
Get the Lookbook to:
Find inspiring ancillary solutions for seating, storage, tables, lighting, accessories, rugs, and art
Explore 100+ hospitality furniture manufacturers

Review

vendors by their

warranty period
Access brand websites with a single click
---
Looking for corporate ancillary furniture? Check out our Residential Workplace Lookbook
Looking for ancillary furniture that meets HHI? Check out our HHI Ancillary Lookbook