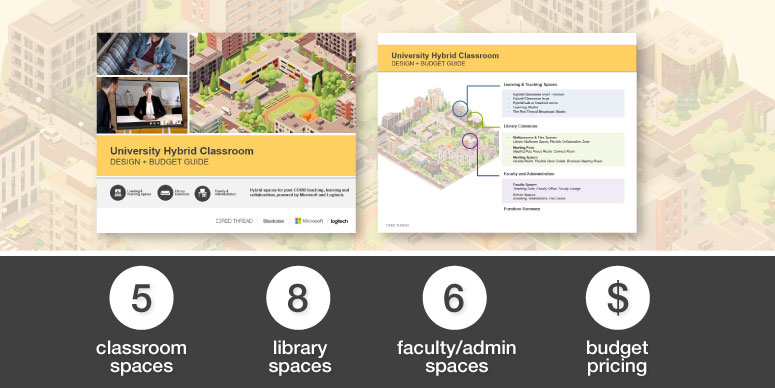 The pandemic has impacted our everyday lives, including the way we teach, study, and learn. It's important to meet new expectations for higher education students and educators, as well as adapt to active learning and hybrid teaching models with educational technology tools. There's never been a better time to reset the places where learning and work happens to create a better experience for students, teachers, and administrators.
Our University Hybrid Classroom Guide supports you in planning a hybrid higher education campus in a post-COVID world.
Our design and budget guide explores learning and teaching spaces, library commons spaces, and faculty & administrative spaces with new technology for hybrid classroom setups. Our budget pricing for higher education furniture and technology streamlines your planning process for developing a hybrid campus.
Our guide includes:
Microsoft research on new technology for the classroom

5 learning & teaching spaces, including hybrid classroom setups

8 library spaces &

6 faculty & administration spaces

Higher education furniture with budget pricing

Educational technology tools by Microsoft and Logitech