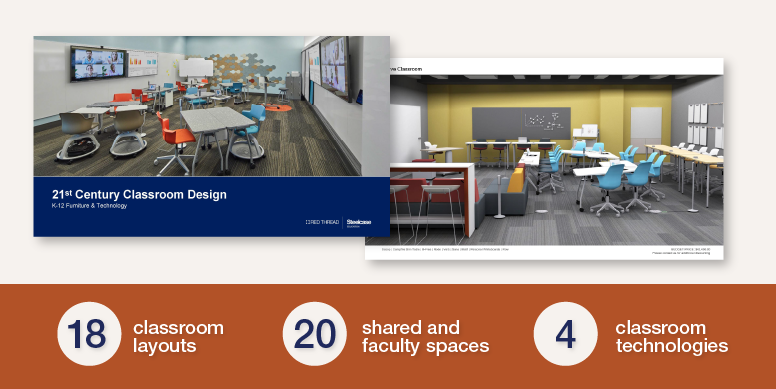 Our 21st Century Classroom Design lookbook provides inspiration for creating engaging learning spaces.
The lookbook explores a range of classroom layouts including in-between spaces, library areas, learning commons, student media centers, cafés, faculty spaces and outdoor learning spaces. It also features classroom technology solutions to support learning outcomes.
Grade levels included:
Elementary, Middle & High School
School furniture such as:
Soft seating for classrooms

Student and teacher desks and tables

Classroom storage

Cafeteria furniture

Lounge furniture for student and faculty areas
Modern classroom design has a profound impact on students' engagement, focus, and overall academic success. By carefully crafting learning spaces that inspire creativity, collaboration, and exploration, educational institutions can unleash the full potential of their students and cultivate a sense of belonging within the community.