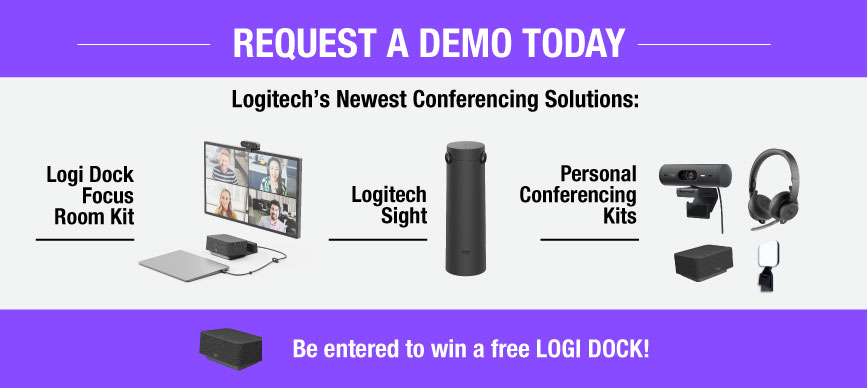 Request a demo of Logitech's newest collaboration solutions and be entered to win a free Logi Dock!
Embrace the evolving landscape of work with Logitech's innovative conferencing solutions, tailored to meet the needs of your hybrid workforce – whether they're in the office or anywhere in the world.
Enter to Win:
Request an exclusive in-person* or virtual demo and get a chance to win a free Logi Dock to enhance your workspace!
Our experts will guide you through Logitech's newest conferencing solutions. From crystal-clear audio to high-definition video, Logitech's solutions make virtual meetings feel like face-to-face interactions.
Experience Logitech's Latest Solutions: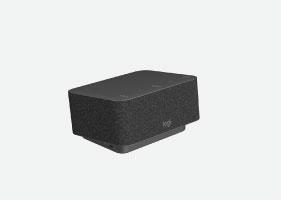 Logi Dock
All-in-one USB-C docking station with meeting controls and speakerphone.
- for the desk, in the office or remote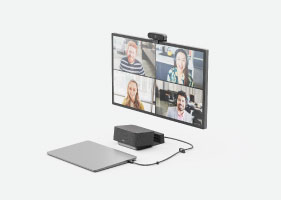 Logi Dock Focus Room Kit
Video conferencing solution for focus rooms with single-cable simplicity.
- for enclaves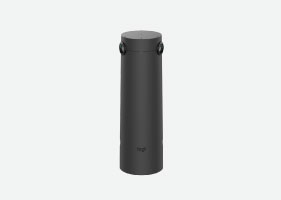 Logitech Sight
Tabletop companion camera with intelligent multi-participant framing. Get the best front-and-center view of the room, from anywhere.
- for meeting rooms

Personal Conferencing Kits
Thoughtful groupings of headsets, cameras, docking stations and LED lighting to support effective collaboration from anywhere for employees and executives.
- for the desk, in the office or remote
Logitech Has the Answer:
Embrace the future of work with Logitech's conferencing solutions that bridge the gap between physical and virtual spaces. Whether you're attracting employees back to the office or ensuring a smooth workflow for your hybrid teams, Logitech has the answer.


* Note: In-person demos available at the Red Thread | Steelcase Boston WorkLife