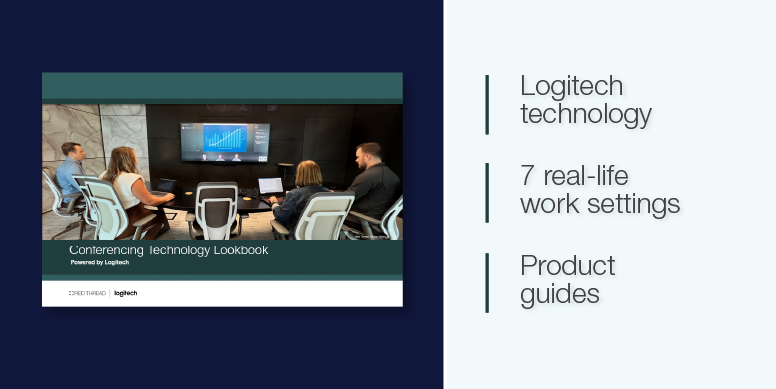 The Conferencing Technology Lookbook showcases the real-life Logitech video conferencing technology that powers hybrid work in our own dynamic workplaces.
Explore 7 real-life work settings with collaboration technology
Learn about Logitech meeting room technology integrated throughout our spaces
Explore Logitech conference room solutions, including Logitech Sight, Logitech Rally Bar, Logitech Tap Scheduler, meeting room cameras, and more
Explore meeting room technology by Logitech that creates a universal collaboration experience for everyone - at home, in the office, and on the go. Use this interactive lookbook to inspire your own hybrid office space.

How It Works
The Lookbook includes stunning photography, product descriptions, and an appendix of Logitech office technology for modern workplaces. It's also interactive, allowing you to click a location on the floor plan or legend to jump to that space.
In-Office Conferencing:
Logitech Rally Bar all-in-one conference systems
Logitech Sight tabletop camera
Logitech Scribe whiteboard camera
Logitech Rally PTZ camera
Logitech Tap Scheduler
Logi Dock Focus Room Kit
Personal Conferencing:
Logi Dock
Brio Webcam
Wireless Headsets
Litra Glow Light