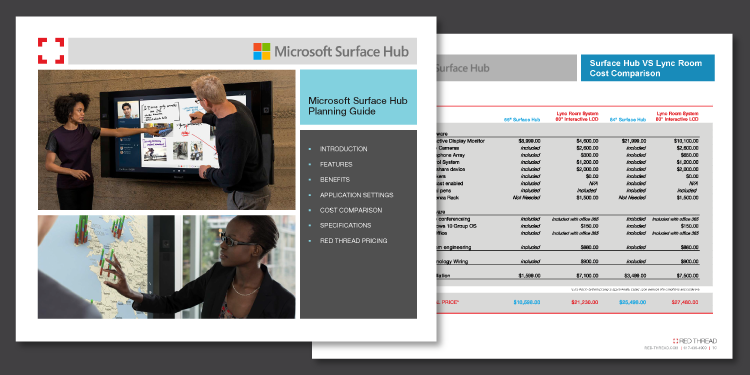 Microsoft Surface Hub is a powerful, user-friendly team collaboration device. The Planning Guide explores its benefits, application ideas and a cost comparison.
Microsoft Surface Hub Planning Guide
Answer all of your questions with our FREE Planning Guide. This comprehensive booklet contains all of the information you need to understand how Surface Hub can benefit your organization.
Cost comparision: traditional Lync conferencing meeting rooms vs. Microsoft Surface Hub
Application settings: view sample renderings and layouts with Microsoft Surface Hub integrated
Package pricing: see how much it would cost to implement Surface Hub
And more: Features, benefits, and product specifications
Download the Guide now!