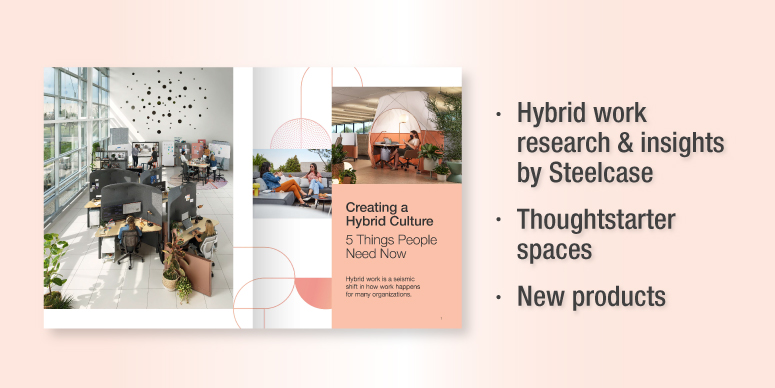 The New Office Design presents hybrid work research and insights, flexible workspace examples and new products by Steelcase.
As we transition back to the workplace, your hybrid office space must be a destination that earns your employees' commute.
A hybrid workplace strategy must support varied ways of working, from heads down focus work to freeform collaboration. Employees are looking to reconnect with their colleagues, collaborate in ways that they can't at home, and find focus away from the distractions of home life. Your flexible office space needs to meet all of this while ensuring that remote workers have an equitable experience when joining through technology.
Use this guide to explore the inspiring possibilities of hybrid office design.
5 things people need for hybrid work

Thought starter office designs

Flexible workplace solutions from Steelcase