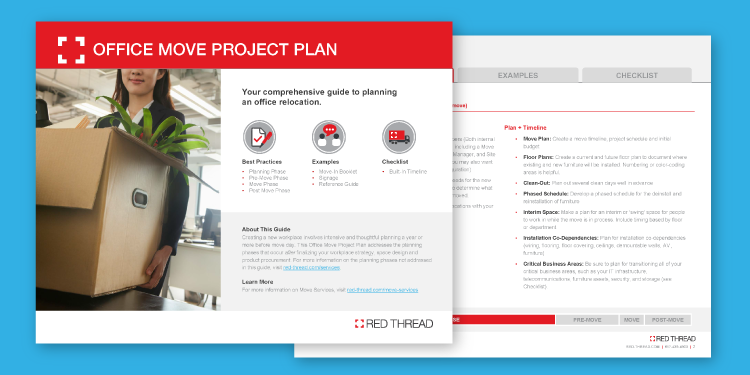 Creating a new workplace involves intensive and thoughtful planning a year or more before move day. This guide walks you through each step of the move planning process.
Best Practices
It all starts with Best Practices by move phase. From establishing your internal and external move teams, to packing protocols, to avoiding move day hiccups.
Examples
The Examples section offers samples of tools to aid in the transition, including a booklet to communicate design intent and protocols to employees, move day welcome signage, and a technology quick start guide for your new conference room systems.
Checklist
Lastly, the Checklist with timeline (downloadable in Excel) is a handy tool for planning your move, step by step.
Your move is sure to be a success if you follow these suggestions!
Download the Office Move Project Plan now!