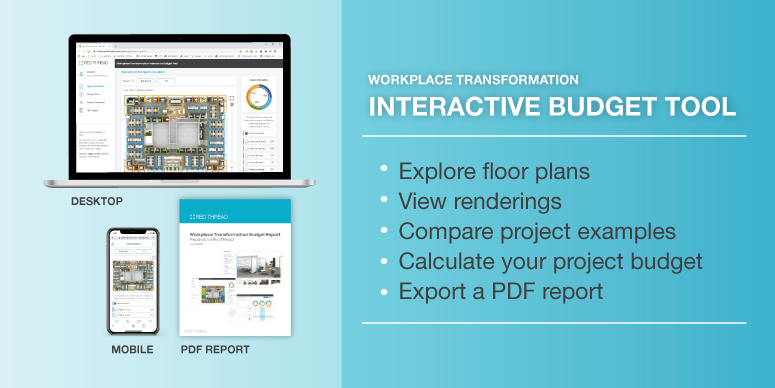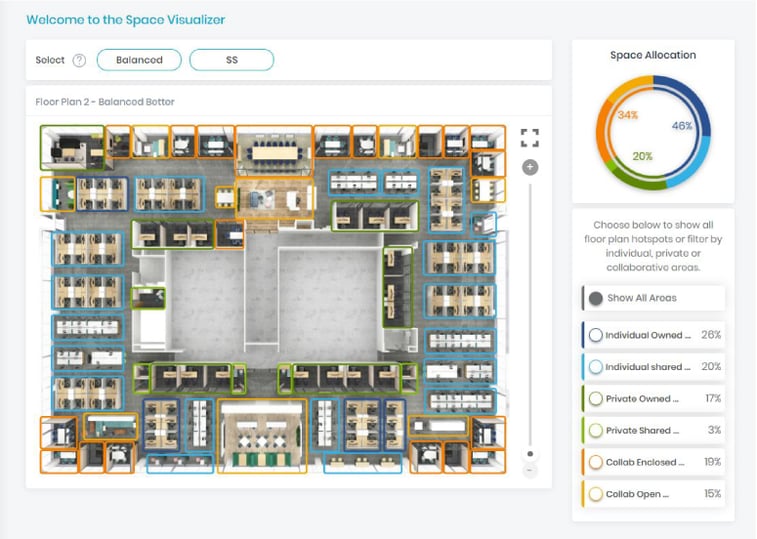 Our world never stops changing, and workplaces have to keep up. A workplace transformation is the rethinking of office space planning to flexibly accommodate different kinds of work, workers, and technology.
The Workplace Transformation Interactive Budget Tool allows you to explore three cultural floor plans and view renderings of each space. By selecting your product categories (furniture, technology, demountable walls) and fit/finish level, you can determine your budget. You can tailor your budget for a specific number of people or square feet.
COVID-19
We are diligently working on updating this tool to illustrate healthier work environments that protect employees by minimizing the spread of illness. We will notify you by email when the revised tool is available.
Access the tool to:
Explore floor plans
View renderings
Compare project examples
Calculate your project budget
Export a PDF report